Regular price
Sale price
29,95 €
Unit price
per
Sale
Sold out
Low stock
Glasses for visual training
The half-field glasses have different coloured fields that divide the visual field vertically. In this way, the dominant hemisphere can be specifically relaxed or the weaker hemisphere stimulated when there is different activity in the two hemispheres of the brain
The half-field glasses are made of easy-care and robust acrylic and have an elastic textile rubber band that allows them to be worn with almost any head circumference.
How do the half-field glasses work?
The colour information taken in by our eyes reaches the right and left hemispheres of the brain proportionately and is processed there. In the process, the eyes transmit the information from the respective outer field of vision to the opposite hemisphere of the brain and from the nasal field of vision to the brain hemisphere on the same side. People who have different activity in the two hemispheres of the brain due to injuries, illnesses, etc. can benefit from the therapy method.
Large enough to cover the entire field of vision
Fits almost all head diameters thanks to elastic strap
Useable from both sides
Colour: green-blue
Note: The use of the half-field glasses should only take place after consultation with the attending physician, therapist or neuro-trainer
View full details
MORE INFOS
Dimensions


Glass diameter: approx. 5.5 cm, total width: 15 cm
Care instructions


If necessary, wipe with a microfibre cloth. Can also be washed off with soap and water in case of heavy soiling.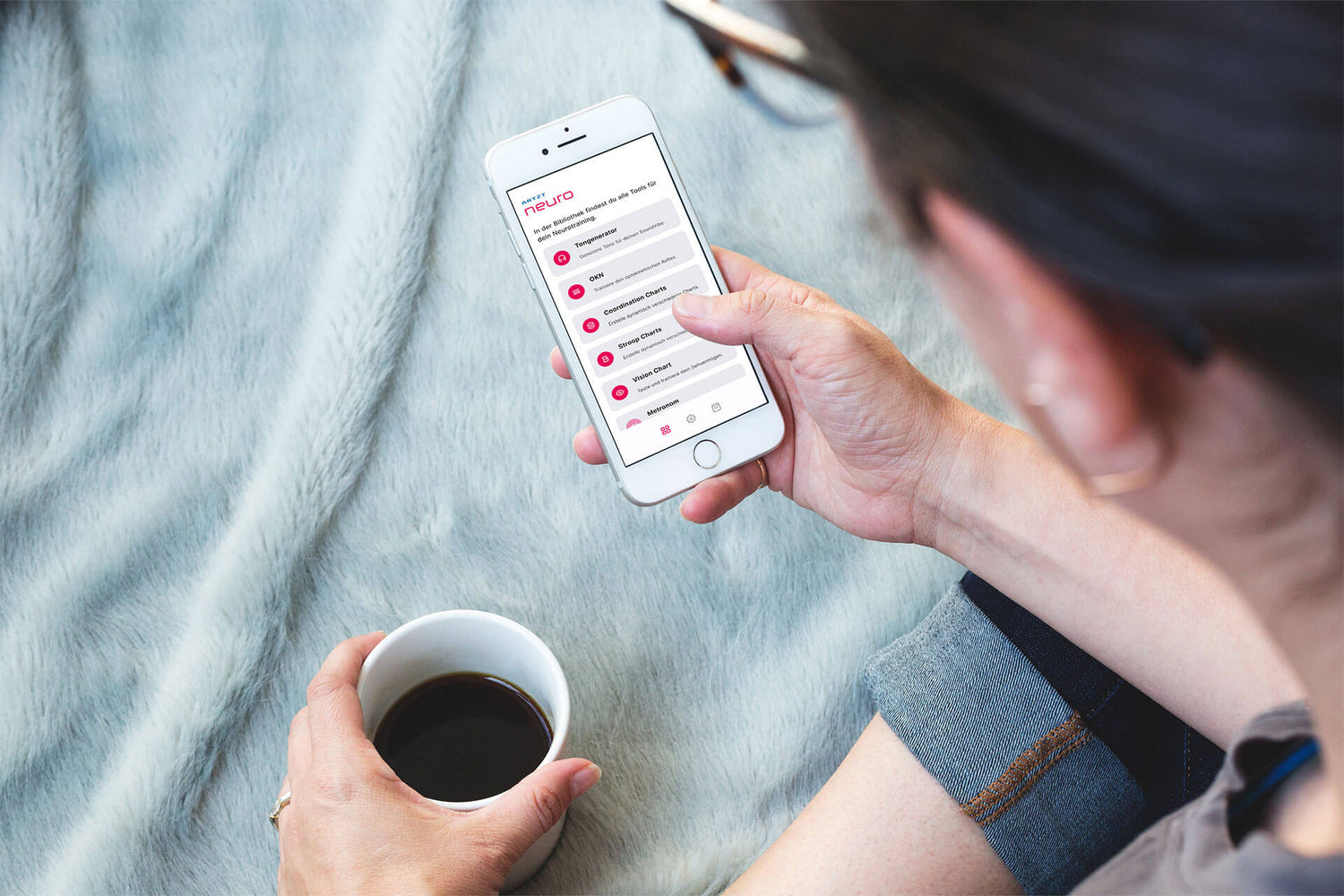 GET THE APP
The neurally by ARTZT app was specially developed for neurotrainers. Here you will find all the digital tools you need for regular exercises with your clients.
MORE INFO
NEUROATHLETICS EXPLAINED QUICKLY
What it does, what it can do. Watch the video for a brief explanation of what neuroathletics is.
SUSTAINABLY THOUGHT
ARTZT neuro is one of our newest brands. You could previously find the range at the quality brand ARTZT vitality.

In order to act sustainably and to continue to use existing packaging and instructions, it may well happen that a neuro product still bears its original ARTZT vitality label.

However, you can be sure that this does not cause any disadvantage. These are the same high-quality products in the usual quality.