Regular price
Sale price
299,00 €
Unit price
per
Sale
Sold out
Low stock
Visual neuroathletics training with Motion Guidance
The Motion Guidance Clinic Kit contains everything you need to set up your clinic with visual feedback for each body part: A green rechargeable laser (low power, 1 mW), 4 hygienic body harnesses (S, M, L, XL) that fit each body part and are easy to clean between patients, and a variety of tracking mounts and targets.
The laser can be easily recharged via USB port and the included cable.
How does Motion Guidance work?
It comes with a parallel and a vertical mounting plate so you can project a laser pointer as a visual guide at any angle. You can simply attach the device to any part of your body and adjust the aim as you wish. This device is a game changer for patient engagement, movement assessment and training.
It also enhances learning by emphasising external cues and instantly recognising body position. The laser's remote switch allows you to remove or add visual cues during training to enhance learning and increase engagement.
View full details
MORE INFOS
Product features

- Your patients can directly track their movements and instantly see where they are in the room.
- Add a visual component to simple movement exercises and see your progress directly.
- Turn simple exercises such as cervical range of motion, hip joints or knee bends into a visually motivating exercise.
- Add proprioceptive awareness exercises to any body part and visualise your motor control skills.
- The application and benefits of Motion Guidance are limited only by your own creativity.
Scope of delivery

- 1 soft case
- 1 green laser with case and USB port for recharging
- 2 pieces of each mounting part (flat and right-angled)
- 1 extra large, 1 large, 1 medium and 1 small hygiene loop (wipeable material)
- 2 suction cup hooks and 4 adhesive hooks
- One double-sided, thick 3x5' tracking grid
- One thin 4x4' "maze and clock" hanging grid
- 1 coloured, hangable "circle target" made of silicone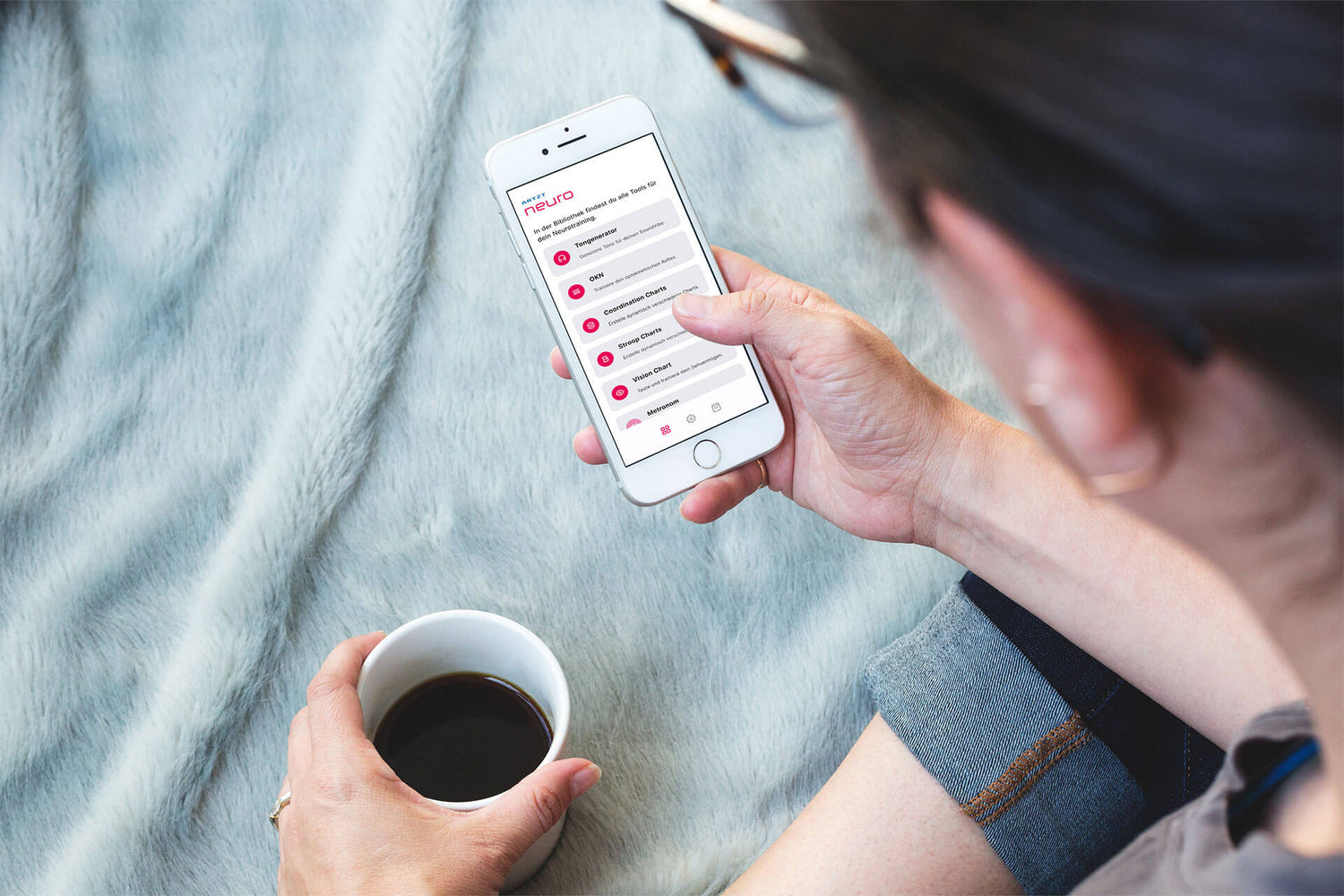 GET THE APP
The neurally by ARTZT app was specially developed for neurotrainers. Here you will find all the digital tools you need for regular exercises with your clients.
MORE INFO
NEUROATHLETICS EXPLAINED QUICKLY
What it does, what it can do. Watch the video for a brief explanation of what neuroathletics is.
SUSTAINABLY THOUGHT
ARTZT neuro is one of our newest brands. You could previously find the range at the quality brand ARTZT vitality.

In order to act sustainably and to continue to use existing packaging and instructions, it may well happen that a neuro product still bears its original ARTZT vitality label.

However, you can be sure that this does not cause any disadvantage. These are the same high-quality products in the usual quality.