Regular price
Sale price
14,95 €
Unit price
per
Sale
Sold out
In stock
Train your eyesight with the pinhole glasses

The ARTZT neuro pinhole glasses train the eye muscles while at the same time relaxing them by reducing the stress factor of light, but bundling the incident light in a more targeted manner. Instead of conventional glasses, a dark plastic dot grid is used. Due to the many holes, the eyes are forced to make smaller movements, which means that the eye muscles are constantly active.
With the many small holes, the glasses give you a clearer view and relax eyes that are stressed by light. In order to get all of the eye muscles moving, it is advisable to use the pinhole glasses for everyday activities (watching television, reading, working on the PC), as well as for distance vision.
How do pinhole glasses work?
The perforation ensures that the incident light beam hits the center of the retina, the point of sharpest vision. It is thus already bundled in front of the eye and can then already transmit information to the brain at that point in the eye. The almost sharp image on the retina now encourages the brain to use the eye muscles for the rest of the focusing, similar to a pinhole diaphragm. The image seen consists of many, very sharply focused individual segments, which the brain puts together to form an overall picture. Over time, the individual points are hardly noticed.
Technical specifications:
For training the eye muscles
For use in and prevention of poor eyesight, eye fatigue or eye pain
Easy to wear in everyday life, such as watching TV, reading or on the PC
Dimensions: Common glasses format - 55 x 20 x 130 mm
Material: polycarbonate
Incl. microfiber bag
Note: The pinhole glasses are not suitable for people with strabismus (squinting).
View full details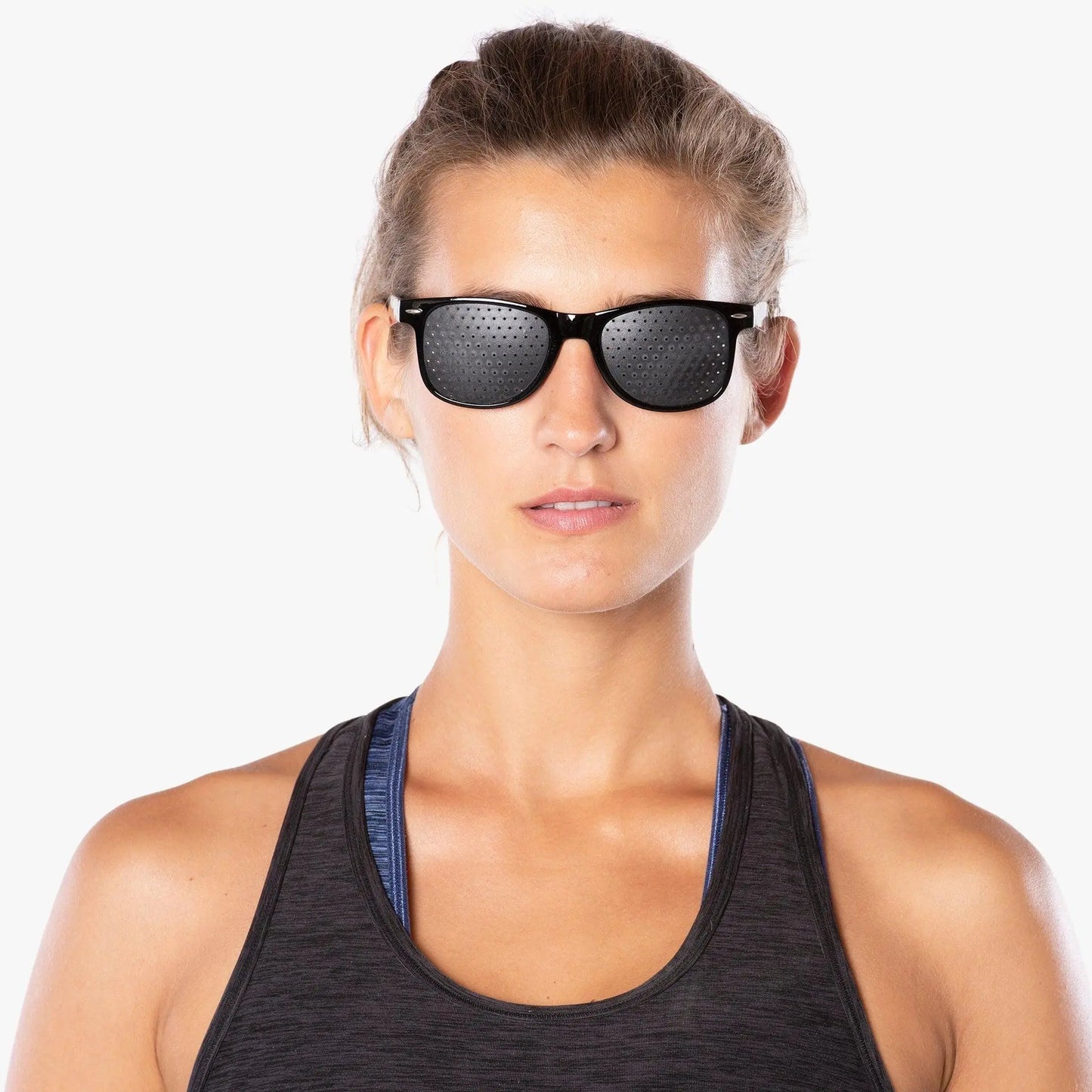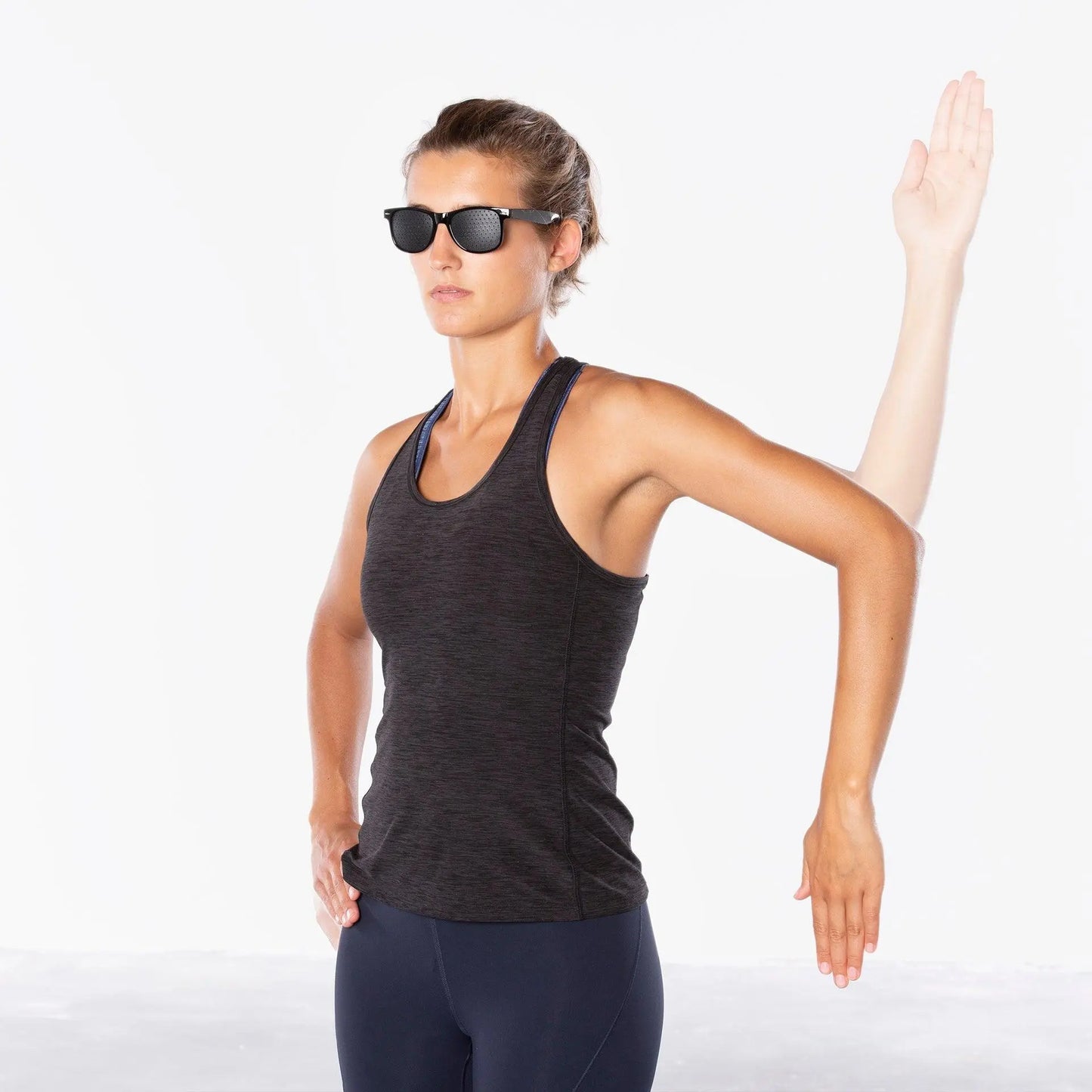 MORE INFOS
Product features

Easy to wear in everyday life, such as watching TV, reading or on the PC
Scope of delivery

1 x Pinhole Glasses Microfiber Bag
Care instructions

Wipe clean with a dry microfiber cloth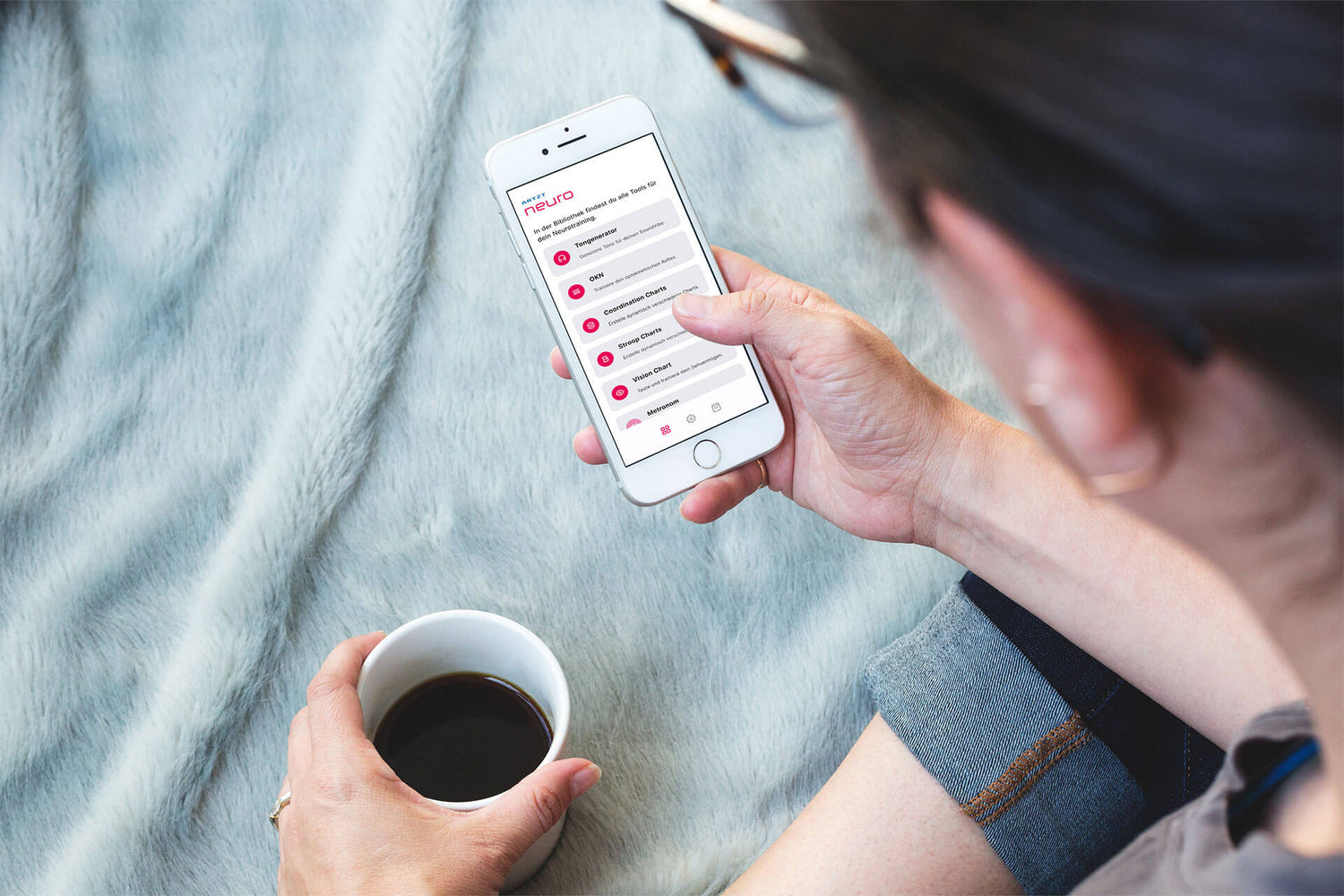 GET THE APP
The neurally by ARTZT app was specially developed for neurotrainers. Here you will find all the digital tools you need for regular exercises with your clients.
MORE INFO
NEUROATHLETICS EXPLAINED QUICKLY
What it does, what it can do. Watch the video for a brief explanation of what neuroathletics is.
SUSTAINABLY THOUGHT
ARTZT neuro is one of our newest brands. You could previously find the range at the quality brand ARTZT vitality.

In order to act sustainably and to continue to use existing packaging and instructions, it may well happen that a neuro product still bears its original ARTZT vitality label.

However, you can be sure that this does not cause any disadvantage. These are the same high-quality products in the usual quality.