Regular price
Sale price
19,95 €
Unit price
per
Sale
Sold out
In stock
Your progress becomes measurable
It is not only important to us that you stay fit and healthy , but also to improve your health after an operation or illness. What better way to monitor your progress than with simple measurements?
In orthopedics and occupational therapy, the 2-point discrimination ability is the measurement of your surface sensitivity, i.e. the sensitivity and perception of your skin. It can be limited by malpositions, accidents or operations.
With the discrimination tool from ARTZT neuro you can measure your ability to touch with the help of 5 measuring points. This will make your therapy progress measurable and, above all, comprehensible .
Square is the new round
While a Greulich star is often used for this measurement, we rely on easier handling with the rectangular shape. You apply the measuring points and apply the right pressure at certain points.
The 5 measuring points are each in a double pack at different distances. You can see at a glance how high or low your tactile accuracy is and don't have to adjust anything yourself.
Ideal for therapy and at home
Would you like to measure the surface sensitivity of your patients? Our discrimination tool is perfect for this. You can clean the stainless steel easily and thoroughly with conventional disinfectants. The measuring points enable an exact measurement and do not injure even sensitive parchment skin in elderly patients .
The robust material feels comfortable when measuring and does not cause scratches or hematomas. You can easily read the results from the large printed numbers on the edge . ARTZT neuro's discrimination tool is all you need to measure. The specified measuring points prevent you from having to set anything yourself and thus ensure intuitive handling - even for laypeople.
View full details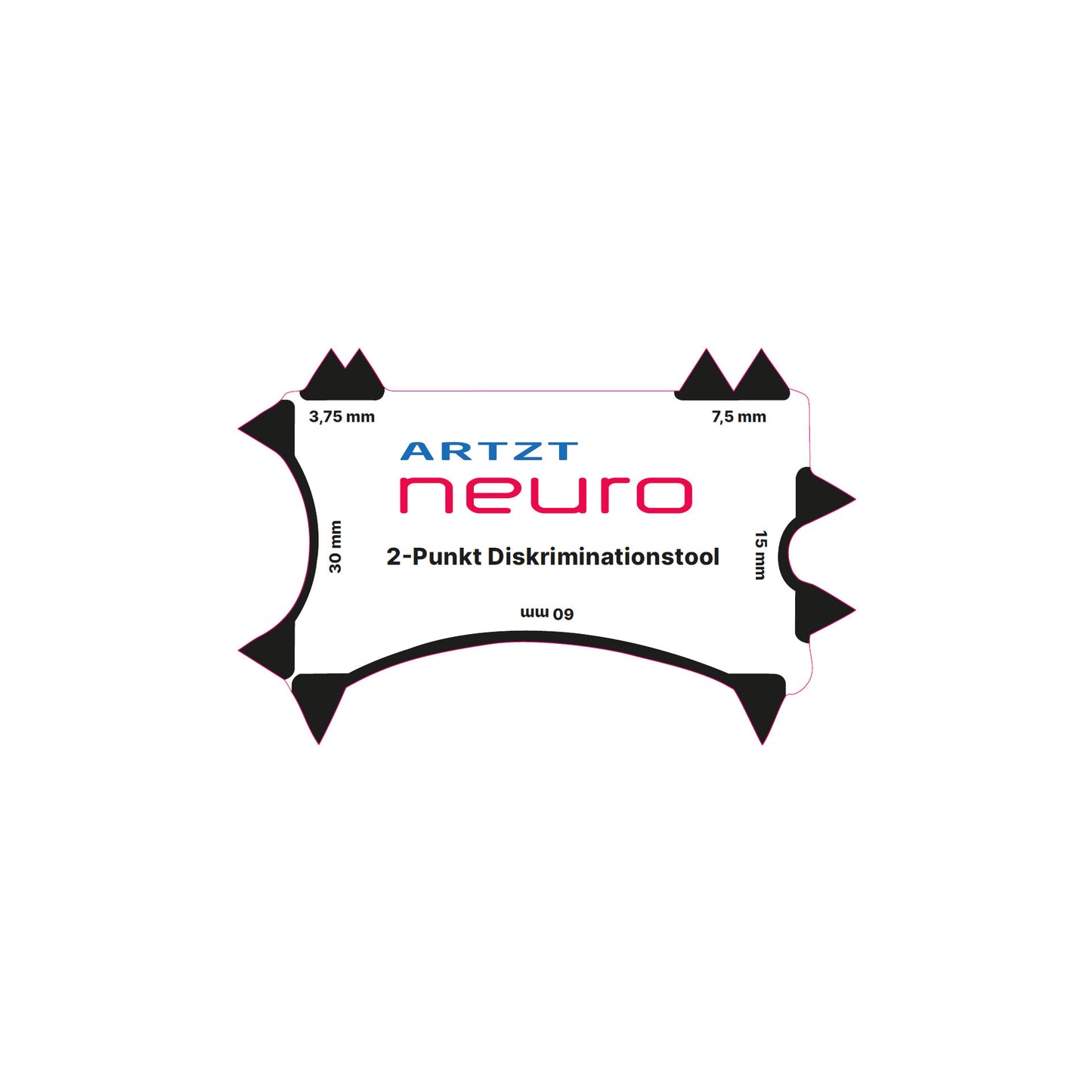 MORE INFOS
Product features

- Suitable for measuring the whole body - Measured values can be read directly - Practical credit card format - Also ideal for surgeries and therapists - Made in Germany
Care instructions

If necessary, wash with a little water and soap and then dry.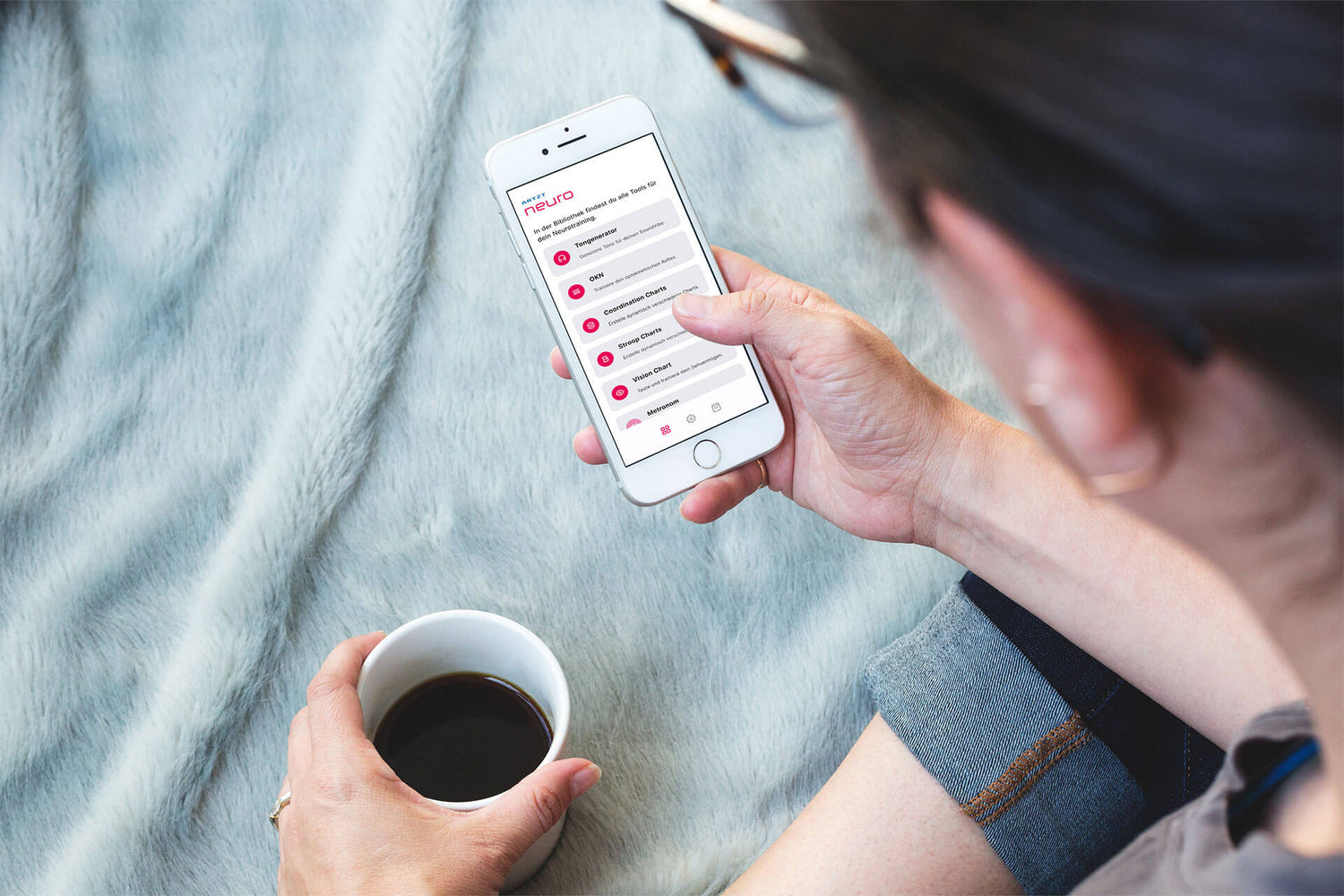 GET THE APP
The neurally by ARTZT app was specially developed for neurotrainers. Here you will find all the digital tools you need for regular exercises with your clients.
MORE INFO
NEUROATHLETICS EXPLAINED QUICKLY
What it does, what it can do. Watch the video for a brief explanation of what neuroathletics is.
SUSTAINABLY THOUGHT
ARTZT neuro is one of our newest brands. You could previously find the range at the quality brand ARTZT vitality.

In order to act sustainably and to continue to use existing packaging and instructions, it may well happen that a neuro product still bears its original ARTZT vitality label.

However, you can be sure that this does not cause any disadvantage. These are the same high-quality products in the usual quality.