Regular price
Sale price
44,95 €
Unit price
per
Sale
Sold out
In stock
Relaxed breathing training
The Relaxator is a small, practical tool for improving breathing habits. It is very easy to use: Simply place the relaxer in your mouth. When you exhale, it then provides adjustable resistance that, when used regularly, leads to optimal breathing and increases oxygen intake.
The relaxer not only provides rhythmically slower and more relaxed breathing, but also improves the function of the diaphragm. This allows the inhaled air to reach further into the abdominal cavity, i.e. the lower part of the lungs. This breathing technique with the relaxer stimulates the diaphragm - our most important breathing muscle - to function optimally.
Ideal for breathing problems caused by stress, shortness of breath, asthma or simply for relaxation in between. Anytime - at home, on the road or at the workplace.
View full details
MORE INFOS
Product features

Adjustable resistance on 5 levels
Material

Recyclable ABS plastic, free from phthalates and BPA
Scope of delivery

1 x Relaxator incl. neck strap
Care instructions

We recommend cleaning in a glass of water with half a teaspoon of sodium hydrogen carbonate, which is found in baking powder, for example. It is also advisable to take the relaxer apart from time to time and clean the individual parts with a cotton swab. ATTENTION: When reassembling the appliance, make sure that the small pin on the mouthpiece on the front of the digits is placed on the end piece.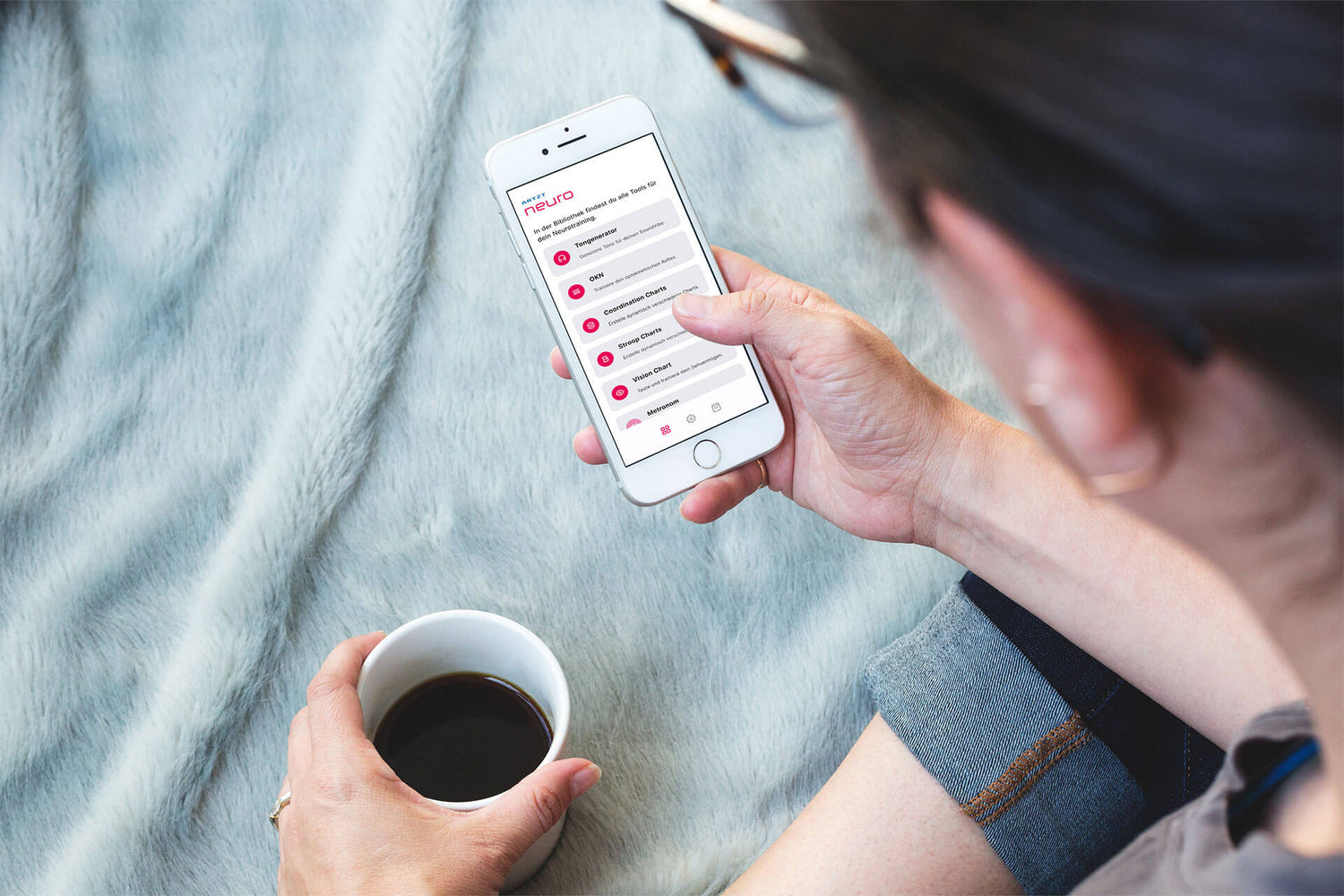 GET THE APP
The neurally by ARTZT app was specially developed for neurotrainers. Here you will find all the digital tools you need for regular exercises with your clients.
MORE INFO
NEUROATHLETICS EXPLAINED QUICKLY
What it does, what it can do. Watch the video for a brief explanation of what neuroathletics is.
SUSTAINABLY THOUGHT
ARTZT neuro is one of our newest brands. You could previously find the range at the quality brand ARTZT vitality.

In order to act sustainably and to continue to use existing packaging and instructions, it may well happen that a neuro product still bears its original ARTZT vitality label.

However, you can be sure that this does not cause any disadvantage. These are the same high-quality products in the usual quality.