Regular price
Sale price
52,95 €
Unit price
per
Sale
Sold out
In stock
Complete set of colour glasses for neuroathletics
Already knew? Each colour from the solar spectrum has a specific effect on our psyche and our body. This is because each of these colors has a specific wavelength and energy that is transmitted to our body.
The colour is created in the moment of seeing, i.e. in the cooperation between eyes and brain. Individual experiences and colour-specific associations play an important role here.
The effect of colours on the body has been scientifically well researched. The colour red is stimulating, accelerating and toning, while the color blue is calming, cooling and reducing the stress level. The colour yellow provides energy and concentration and has an encouraging effect.
Test the individual effect of different colors on your body. Wear the ARTZT neuro colour glasses in everyday life, at work or during sports. Thanks to the magnetic color clips, you can quickly switch between colours and even try out different colour combinations. Glasses and clips can be safely stowed away in the enclosed case and quickly cleaned with the microfibre cloth.
What colors are included?
The possible effects below are only guideline or empirical values, the actual effect can occur or vary individually with each user.
Yellow - concentration
Uplifting, cheerful, stimulating. Dilates the pupils and increases contrast. Not recommended for stressed visual system.
Red - power
Stimulating, accelerating, toning. Strong irritating effect. Short wearing time recommended.
Pink - happiness
Nerve calming, soothing. Generates feelings of happiness and increases intuition. Wearing time Depends on the situation and according to individual feelings
Green - harmony
Neutralizing, calming, balancing. Can be worn longer if needed.
Blue - anti-stress
Relaxing, calms breathing. Can be worn longer if needed.
Purple - meditation
Inspiring, encourages creativity. Wearing time Depends on the situation and according to individual feelings.
View full details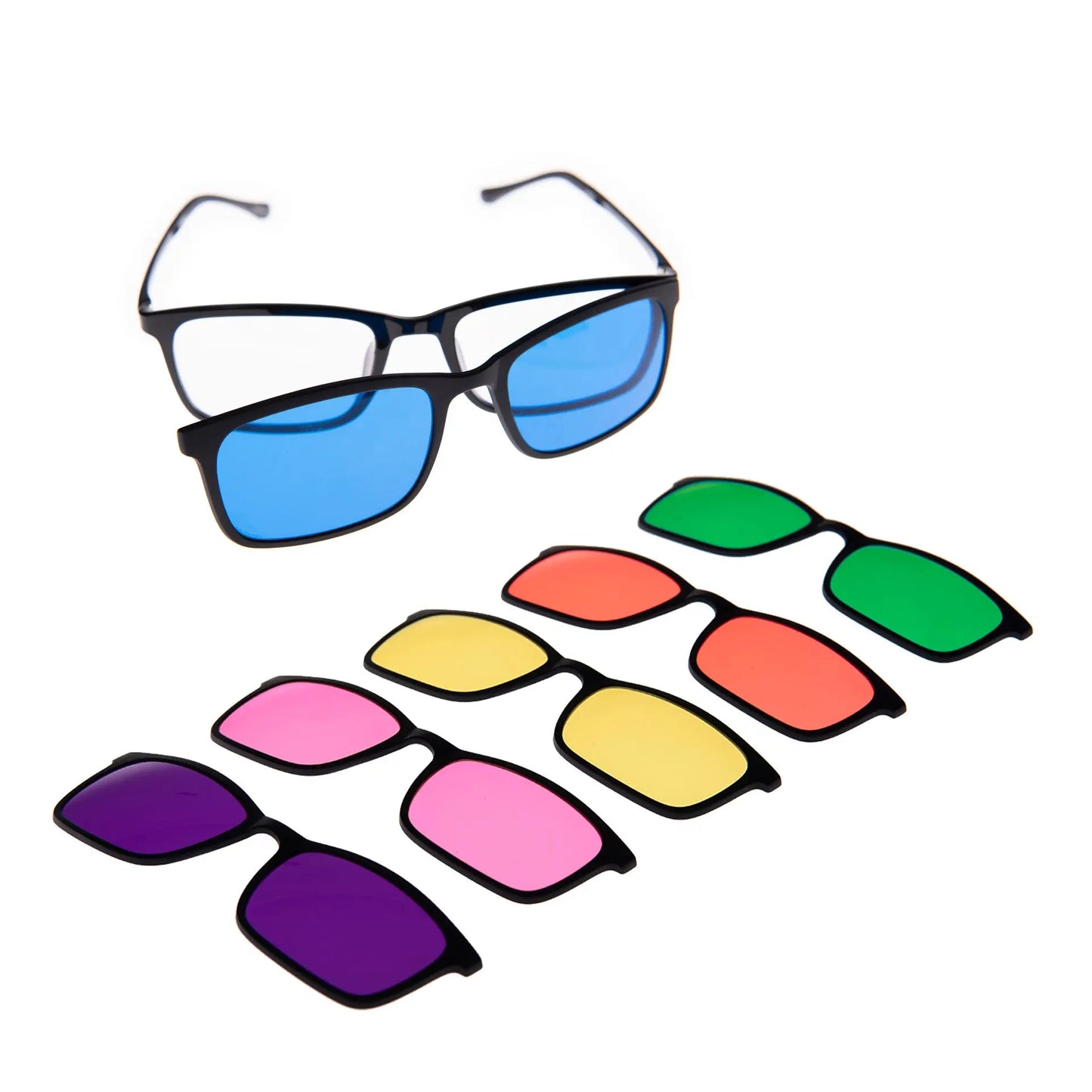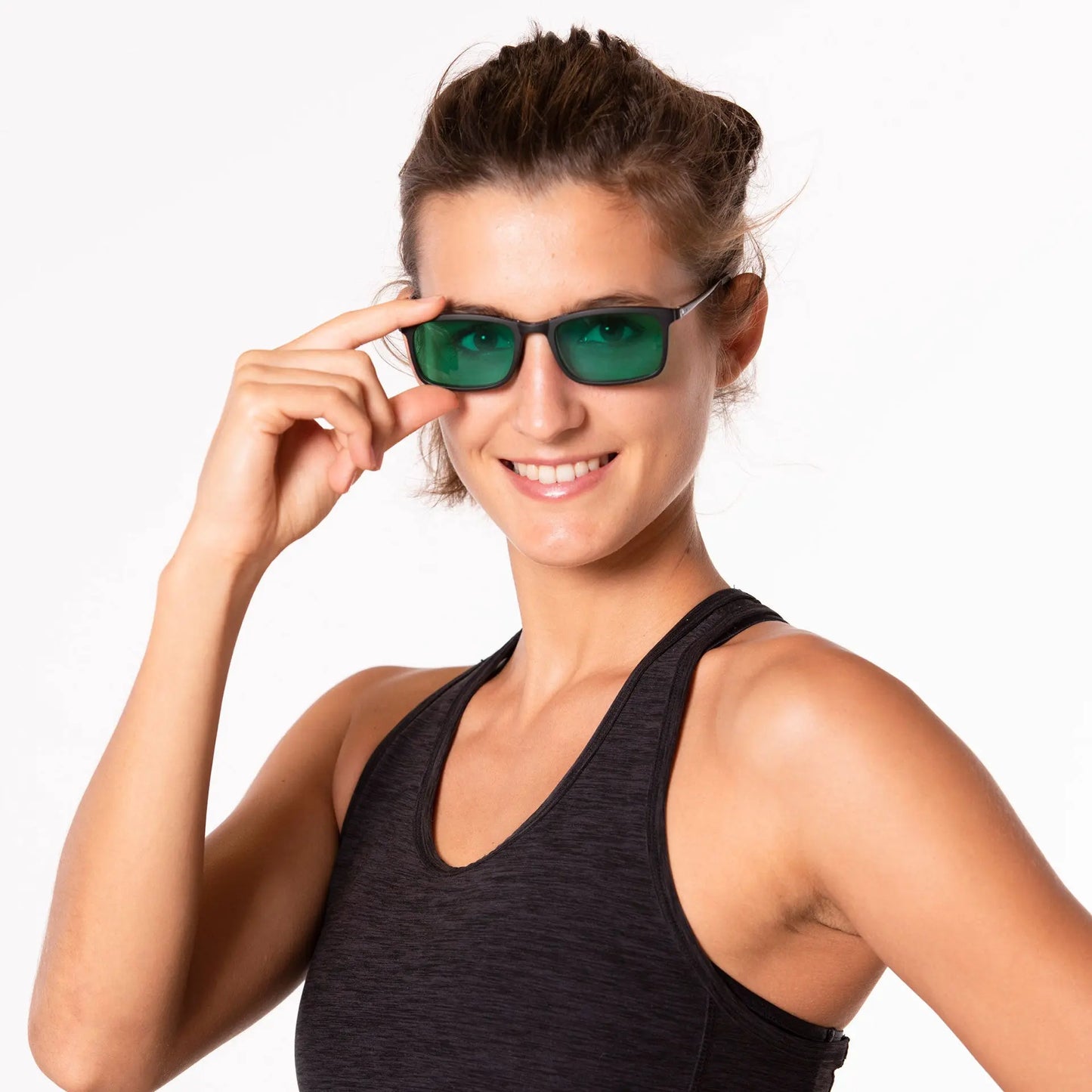 MORE INFOS
Product features

100% UV protection Lens protection category of the clips: 1
Material

polycarbonate (frame), acrylic (lenses)
Dimensions

Front: 13.5 cm Height: 3.9 cm Temple length: 15 cm
Scope of delivery

1 each of socket, case, microfiber cloth + 6 different colored magnet attachments
Care instructions

If necessary, clean with the enclosed microfiber cloth.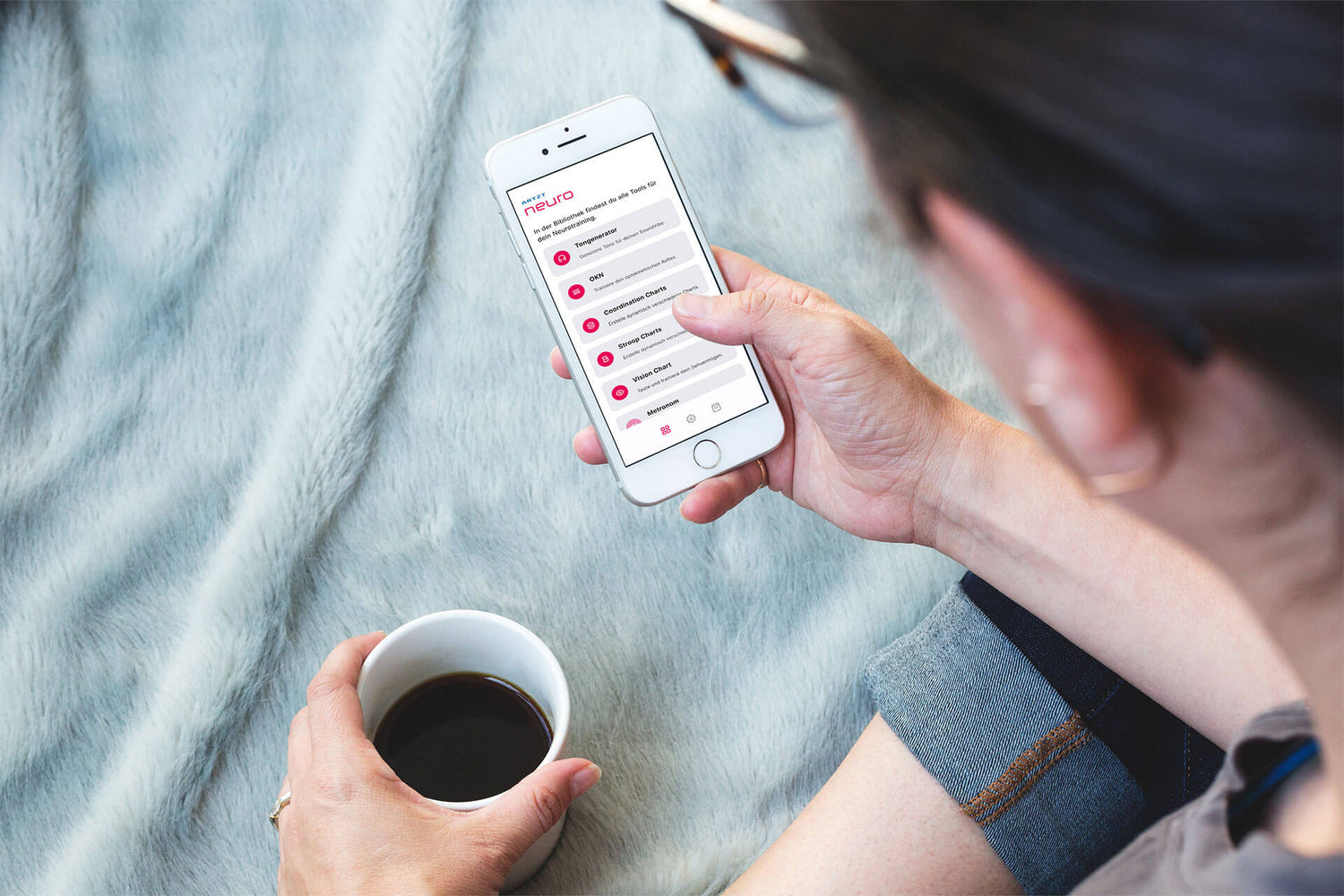 GET THE APP
The neurally by ARTZT app was specially developed for neurotrainers. Here you will find all the digital tools you need for regular exercises with your clients.
MORE INFO
NEUROATHLETICS EXPLAINED QUICKLY
What it does, what it can do. Watch the video for a brief explanation of what neuroathletics is.
SUSTAINABLY THOUGHT
ARTZT neuro is one of our newest brands. You could previously find the range at the quality brand ARTZT vitality.

In order to act sustainably and to continue to use existing packaging and instructions, it may well happen that a neuro product still bears its original ARTZT vitality label.

However, you can be sure that this does not cause any disadvantage. These are the same high-quality products in the usual quality.