Regular price
Sale price
20,95 €
Unit price
per
Sale
Sold out
In stock
So you see correctly
Almost all of our movements are controlled by the visual system. Through the input via the eyes, all important information about our environment is communicated to our brain so that targeted movement is possible. Even small losses of information or disturbances can lead to a non-optimal movement result. The ARTZT neuro eye charts help to optimally and individually train the visual system.
Versatile visual training
The panels 4 fields, arrows and coordination are used to improve coordination with regard to eye-hand or eye-foot coordination, mental flexibility, multitasking and active thinking.
The near-far boards train sharp vision at different distances (accommodation), the board peripheral perception, the width of our field of vision and thus the faster detection of unforeseen events that suddenly affect our currently focused field of vision.
The VOR board helps with generally weak eye muscles and is a helpful basic training, but can also be used in the area of balance training.
The digit search board improves spatial orientation and thus the speed of reaction and can also have a positive influence on balance.
The Sakkade board trains targeted eye jumps.
These boards are included:
4 fields
arrows
Coordination (4 boards)
Near / Far (2 panels)
digit search
peripheral perception
Saccade (3 panels)
Vestibulo-Ocular Reflex (VOR)
Reading Test Chalkboard
View full details
MORE INFOS
Product features

- Material: thick paper (400g/m²) with matt cellophane coating on one side - rounded corners for safe handling - incl. instructions
Material

Thick paper (400g/m²) with matt cellophane on one side
Scope of delivery

15 different panels, instructions
Care instructions

Wipe clean with a dry cloth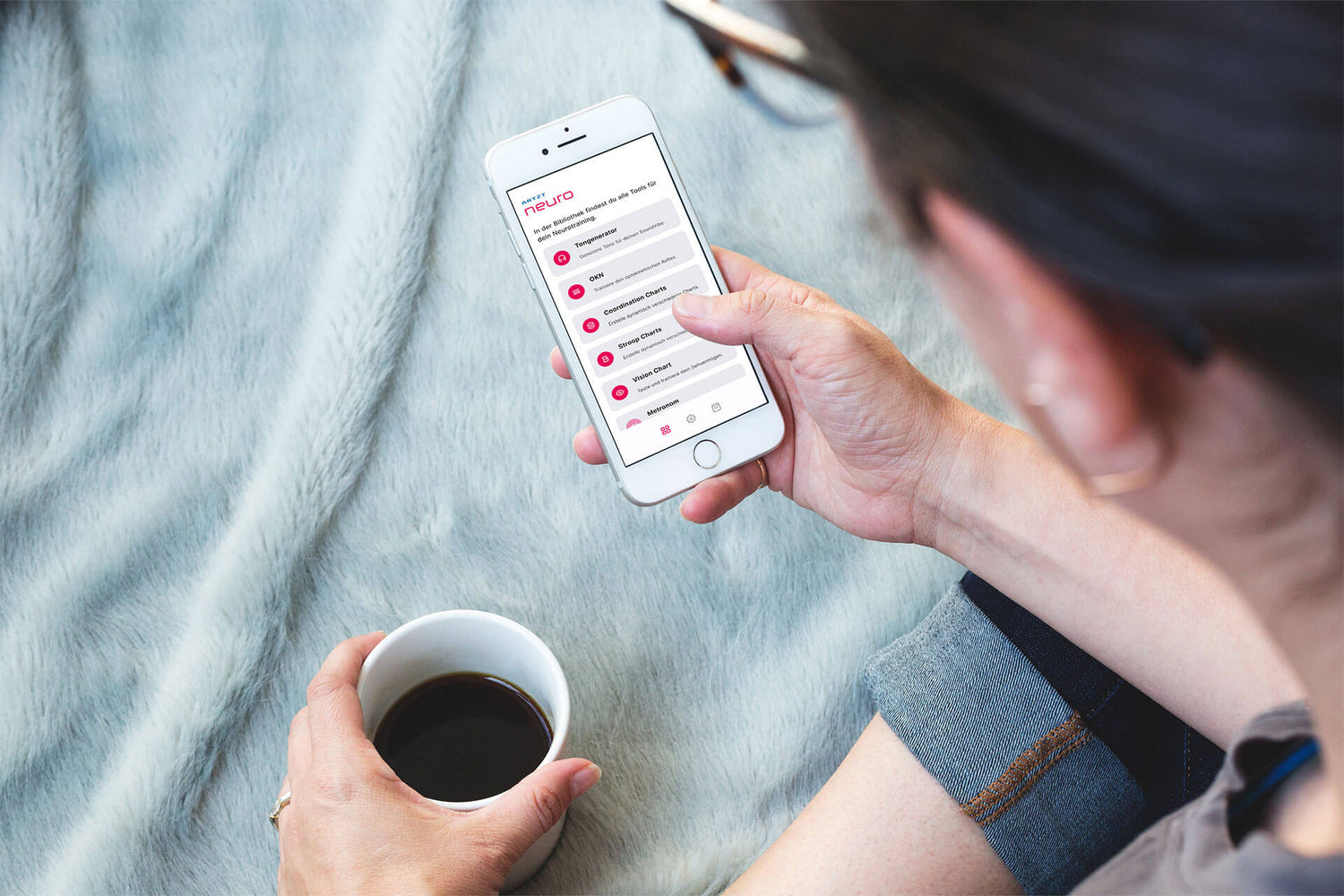 GET THE APP
The neurally by ARTZT app was specially developed for neurotrainers. Here you will find all the digital tools you need for regular exercises with your clients.
MORE INFO
NEUROATHLETICS EXPLAINED QUICKLY
What it does, what it can do. Watch the video for a brief explanation of what neuroathletics is.
SUSTAINABLY THOUGHT
ARTZT neuro is one of our newest brands. You could previously find the range at the quality brand ARTZT vitality.

In order to act sustainably and to continue to use existing packaging and instructions, it may well happen that a neuro product still bears its original ARTZT vitality label.

However, you can be sure that this does not cause any disadvantage. These are the same high-quality products in the usual quality.