Regular price
Sale price
5,95 €
Unit price
per
Sale
Sold out
Low stock
Perfect for your visual training
The symbols on the ARTZT neuro fusion card make fusion easier thanks to their simple shape. It provides information about how well the binocularity is present and whether the level of fusion in vision is reached. At the same time, the cards can also be used to train the fusion. Due to the different distances of the rings on the map, different levels of difficulty are possible.
What is fusion?
In order for your eyes to produce a consistent picture of the things you are looking at, you need sensory and motor skills. First, both eyes must perceive simultaneously, i.e. at the same time. Then comes the fusion, the merging of the two images into a single image. The fusion forms the basis for our spatial vision and is determined by the sensory and motor functions of our eyes. If the individual images of your two eyes are not fused, you cannot see three-dimensionally.
Fusion in everyday life
Different everyday stresses, such as poor eyesight, overstrain due to permanent computer work and unfavorable lighting conditions, can affect our fusion. Fusion dysfunction can result in double vision or suppression of vision in one eye. These impairments can also only occur at certain distances and do not have to be permanent.
With the fusion card you can train your visual motor skills at different distances and levels of difficulty. For a clear view, anytime and anywhere!
Technical specifications:
Dimensions: 10.6 x 15 cm (DIN A6)
Print on environmentally friendly recycled paper
10 pieces in a set
Tip: If necessary, the training can be supplemented with matching colored glasses.
View full details
MORE INFOS
Product features

Print on environmentally friendly recycled paper
Material

Environmentally friendly waste paper
Care instructions

Wipe clean with a dry cloth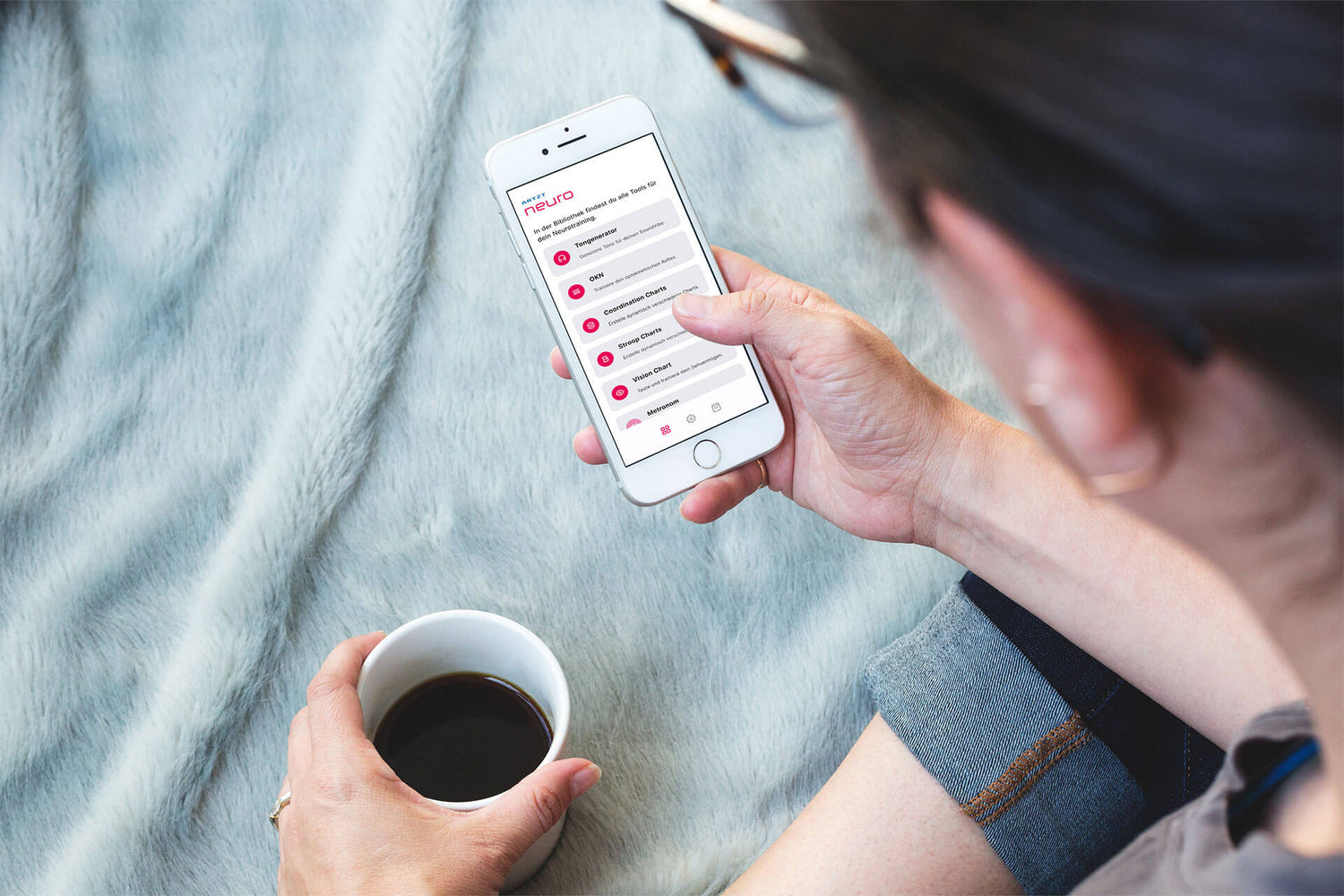 GET THE APP
The neurally by ARTZT app was specially developed for neurotrainers. Here you will find all the digital tools you need for regular exercises with your clients.
MORE INFO
NEUROATHLETICS EXPLAINED QUICKLY
What it does, what it can do. Watch the video for a brief explanation of what neuroathletics is.
SUSTAINABLY THOUGHT
ARTZT neuro is one of our newest brands. You could previously find the range at the quality brand ARTZT vitality.

In order to act sustainably and to continue to use existing packaging and instructions, it may well happen that a neuro product still bears its original ARTZT vitality label.

However, you can be sure that this does not cause any disadvantage. These are the same high-quality products in the usual quality.