Regular price
Sale price
52,95 €
Unit price
per
Sale
Sold out
In stock
Your perfect start to neuroathletic training

The ARTZT neuro Starter Set introduces you to the world of neuroathletics. Six tools with a focus on visual training help you with exercises for better vision, faster reflexes and more focus.
Don't you see well in general? Try the pinhole glasses. Your ability to react leaves something to be desired? Practice using the Marsden Ball? Having trouble focusing and keeping track of objects with your eyes? Test your eyes with the Brock String and Vision Sticks.
How exactly all this works is explained in the enclosed illustrated exercise instructions, which show and explain various exercises for each tool in detail. Make yourself better in sports, everyday life or in the office!
Who is the set suitable for?
Anyone who sits in front of a screen every day, regularly watches TV, reads, or just wears glasses can benefit from neuroathletic training. But neuroathletics can also be used in coping with everyday life, in difficulties with coordination and balance, and in professional athletic training.
Physiotherapists and doctors benefit from the wide range of possible applications to test and train the eyesight and reaction abilities as well as the sense of balance of their own patients.
What's included?
eye charts | Training of the peripheral perception of near/far vision and precise control
Brock String | Training of synchronous, binocular vision
eye patch | Increasing the difficulty of visual exercises
pinhole glasses | Training of the eye muscles with simultaneous relaxation Training of the weaker eye with the eye patch
Marsden Ball | Training of eye tracking movements and targeted fixation
Vision Sticks | Training of precise control
View full details
MORE INFOS
Product features

Practical complete set for a direct start in neuro-athletic training. Includes printed exercise guide.
Scope of delivery

Eye Charts, Brock String, Pinhole Glasses, Marsden Ball Exercise Guide, 2 Visionsticks, Exercise Guide
Care instructions

Wipe clean with a dry or damp cloth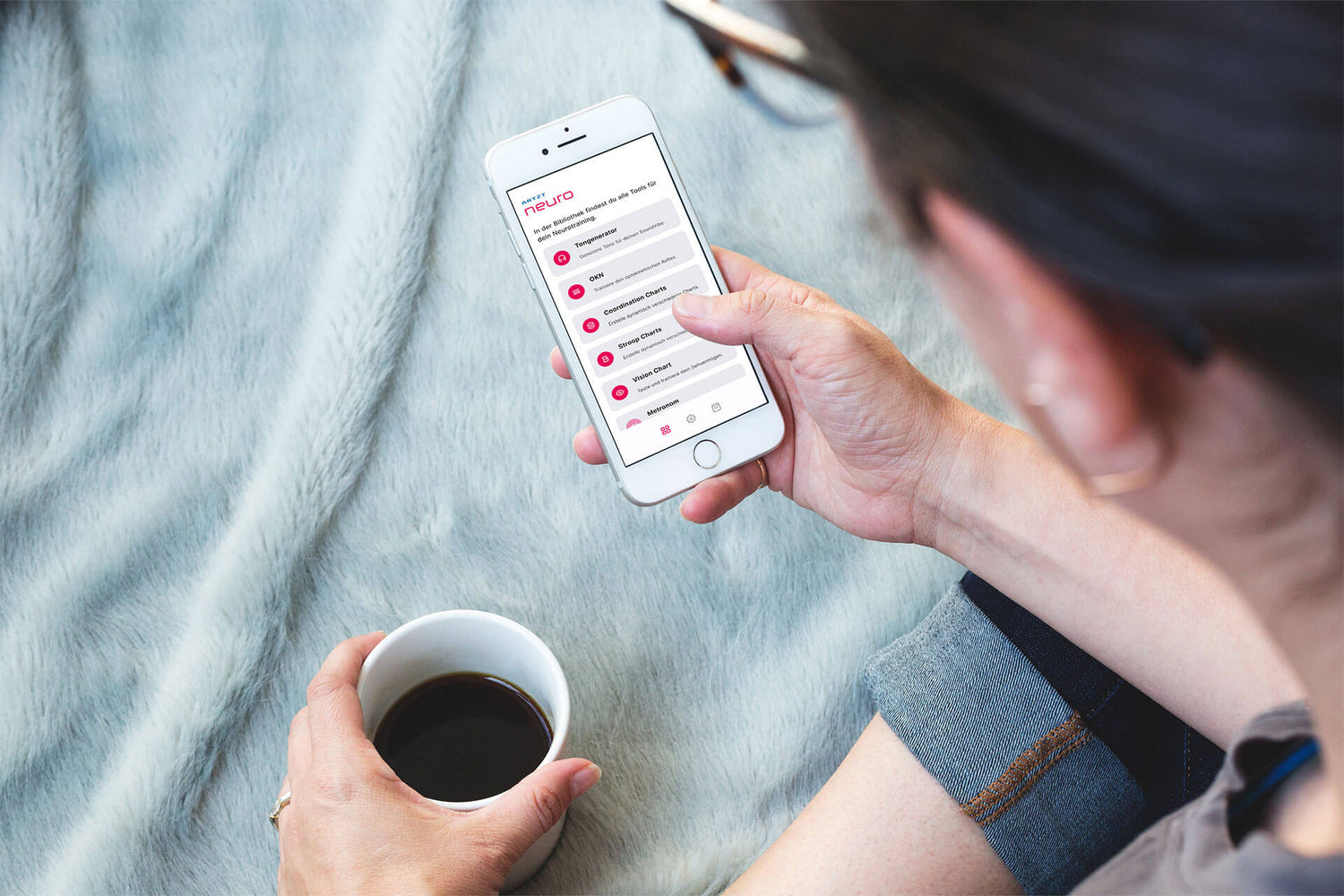 GET THE APP
The neurally by ARTZT app was specially developed for neurotrainers. Here you will find all the digital tools you need for regular exercises with your clients.
MORE INFO
NEUROATHLETICS EXPLAINED QUICKLY
What it does, what it can do. Watch the video for a brief explanation of what neuroathletics is.
SUSTAINABLY THOUGHT
ARTZT neuro is one of our newest brands. You could previously find the range at the quality brand ARTZT vitality.

In order to act sustainably and to continue to use existing packaging and instructions, it may well happen that a neuro product still bears its original ARTZT vitality label.

However, you can be sure that this does not cause any disadvantage. These are the same high-quality products in the usual quality.