Regular price
Sale price
499,00 €
Unit price
per
Sale
Sold out
Low stock
Imagine you could train your brain like a muscle
Yes, that is possible. And it's possible with the Senaptec Strobe strobe glasses. They will challenge you because they alternate between dark and light. This means that for a few seconds you will see nothing but a black surface. What does this effect do?
It makes you train your brain - like a muscle. Your brain has less time to process the visual stimuli. With the Strobe goggles from Senaptec, you train the speed of your perception and will recognise correlations more quickly.
Performance through gaps
In sports, especially ball sports, it is important to coordinate your movements precisely. If there are gaps in your vision and recognition, your brain still has to coordinate the right movement correctly - so that you catch the ball correctly or pass it on.
To make sure you are able to see and recognise the ball, your brain needs to coordinate the right movement correctly.
To help you slowly get used to this special training, the Senaptec Strobe offers you various modes. You can set these individually for each training session. It is possible to darken only one lens or both. This allows you to intensify your individual training as a ball or team athlete. In the real game, you will notice significant progress in terms of coordination, movements, concentration and reaction times during regular training sessions with the strobo goggles.
What to expect with Strobe Classic

You have a total of 8 different difficulty levels at your disposal, with which you can keep improving. At the touch of a button, you can easily set the right level in seconds. You also have the option of controlling and programming the goggles via the free app. The elastic strap adapts precisely to the shape of your head and holds it securely in place.
In total, you have about 4 hours of training time with a full battery. Afterwards, you have to charge the stroboscopic goggles for about 1.5 hours via the included USB charging cable. The scope of delivery also includes a shockproof case so that they are protected at all times.
View full details
MORE INFOS
Product features

- Splashproof
- Comfortable and best hold with every movement
- Individually programmable
- Easy operation via app and buttons
- Ideal for outdoor and indoor training
- Battery life: up to 4 hours (not replaceable)
Scope of delivery

1 x Strobe Classic glasses, case, charging cable
Care instructions

If necessary, clean with a dry lens cleaning cloth or microfibre cloth.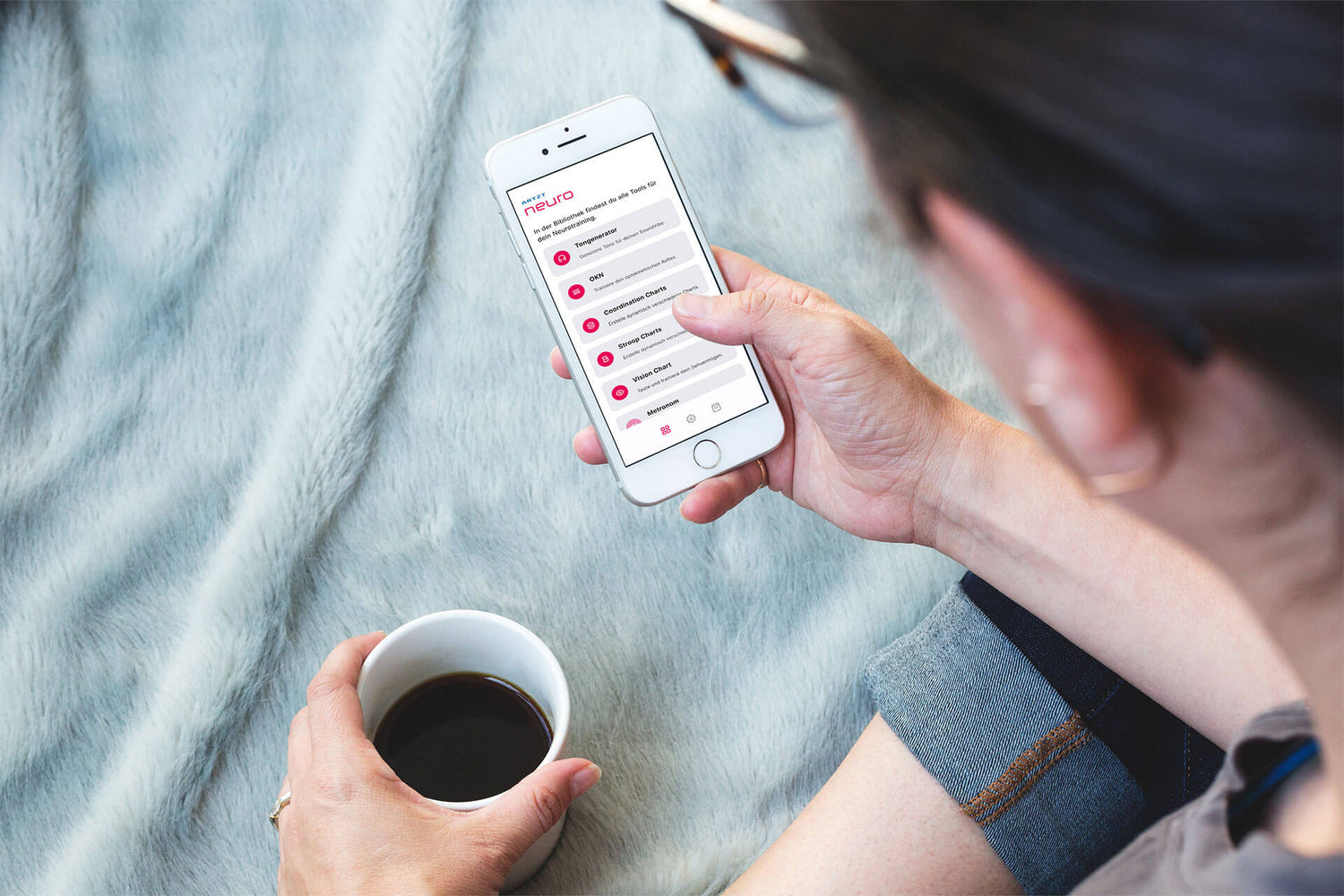 GET THE APP
The neurally by ARTZT app was specially developed for neurotrainers. Here you will find all the digital tools you need for regular exercises with your clients.
MORE INFO
NEUROATHLETICS EXPLAINED QUICKLY
What it does, what it can do. Watch the video for a brief explanation of what neuroathletics is.
SUSTAINABLY THOUGHT
ARTZT neuro is one of our newest brands. You could previously find the range at the quality brand ARTZT vitality.

In order to act sustainably and to continue to use existing packaging and instructions, it may well happen that a neuro product still bears its original ARTZT vitality label.

However, you can be sure that this does not cause any disadvantage. These are the same high-quality products in the usual quality.