Regular price
Sale price
999,00 €
Unit price
per
Sale
Sold out
Low stock
Professional training for your brain
If Senaptec's Strobe Strobo Goggles are strength training for your brain, the Quad Strobo Goggles from the same company are your elite training. It's the next step up, taking your workout to a level you've never seen before with new features.
Gaps were yesterday, today they are quadrants
If you haven't heard of the Strobo goggles yet: They are glasses that function as a training device. You use them to train the performance and speed of your brain and eyes. The lenses of the glasses turn black at certain intervals so that you can no longer see anything. Thanks to these effects, you will grasp contexts and processes more quickly and thus react correctly, even if you cannot see anything for a few seconds.
Your training will now be even more effective: the Quad Strobo glasses from Senaptec divide each lens into 4 quadrants. You can set which quadrants should darken, whether the quadrants should alternate and if so, in which order and at what speed.
What does this mean for you?
Your brain has to concentrate even more and constantly adjust to new ways of seeing. This is especially beneficial for ball sports, because you learn to coordinate movements more quickly and can catch balls more accurately. Simply because your brain recognises the sequences more quickly and thus knows at which point the ball will fly to you.
What are the advantages of Quad Strobe?
With Senaptec's Quad Strobe, you'll go from strength to strength. You can adjust the modes to suit your goals and current level. You can adjust the settings either via 2 buttons or conveniently via the app. The elastic strap ensures that the strobe goggles stay securely on your head and don't slip down. The Quad Strobe comes with a shockproof case and a matching USB charging cable to charge the built-in battery.
View full details
MORE INFOS
Product features

- Splashproof
- Integrated long-life battery
- Different modes easily adjustable
- Settings visible via OLED display
- Ideal for individual training
- Battery life: up to 4 hours (not replaceable)
- Perfect for training indoors or outdoors
Scope of delivery

Strobe glasses, USB charging cable, case
Care instructions

If necessary, clean with a dry lens cleaning cloth or microfibre cloth.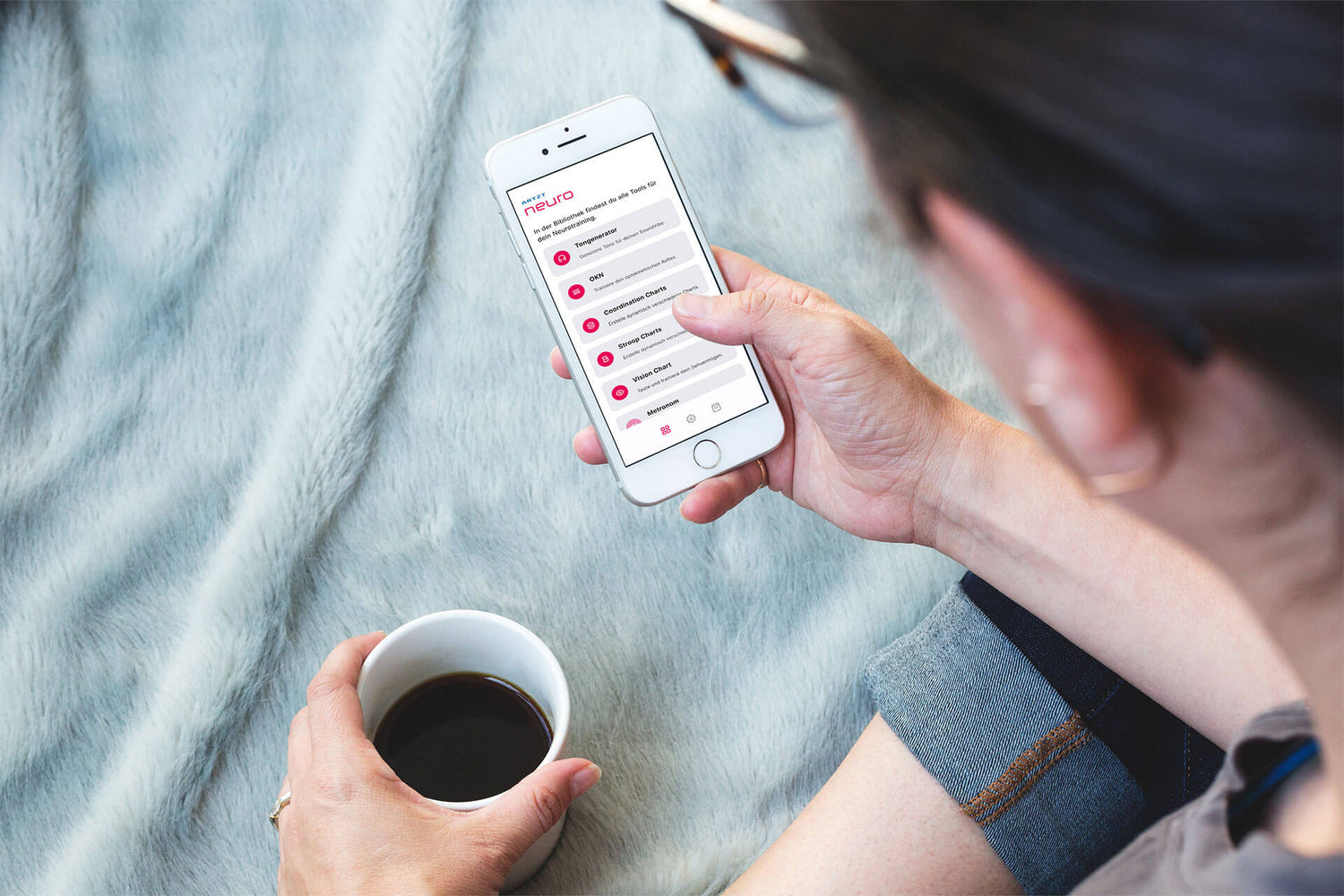 GET THE APP
The neurally by ARTZT app was specially developed for neurotrainers. Here you will find all the digital tools you need for regular exercises with your clients.
MORE INFO
NEUROATHLETICS EXPLAINED QUICKLY
What it does, what it can do. Watch the video for a brief explanation of what neuroathletics is.
SUSTAINABLY THOUGHT
ARTZT neuro is one of our newest brands. You could previously find the range at the quality brand ARTZT vitality.

In order to act sustainably and to continue to use existing packaging and instructions, it may well happen that a neuro product still bears its original ARTZT vitality label.

However, you can be sure that this does not cause any disadvantage. These are the same high-quality products in the usual quality.