Regular price
0,00 €
Sale price
899,00 €
Unit price
per
Sale
Sold out
Low stock
Schnell zurück im Training
Blood Flow Restriktion (BFR) Training heißt eine Trainingsmethode aus Japan, die durch kontrolliertes Abschnüren des Blutstroms während des Trainings eine geballte Ladung an Hypertrophieeffekten auslöst. Die SmartCuff wurden entwickelt, um dem Mangel an Konsistenz im BFR-Training zu begegnen. Das Gerät arbeitet mit einem Handflächen-Blutdruckmessgerät, so dass du genau weißt, wie viel Druck du auf die Manschetten ausübst.
Das Training zur Einschränkung des Blutflusses ist eine Technik, bei der ein Training mit geringer Intensität mit einer teilweisen Unterbindung des Blutflusses in der arbeitenden Muskulatur kombiniert wird. Der geniale Effekt, eine Förderung des Muskelwachstums bei einem geringen mechanischen Reiz.
Die Nutzung dieser Trainingsmethode bietet sich insbesondere für Sportler nach Verletzungen oder Operationen an um einen stärkeren Muskelabbau zu verhindern. Aber auch Senioren und gesunde Athleten können von diesem Training profitieren.


View full details
MORE INFOS
Product features

- Nach höchsten Qualitätsstandards entwickelt und hergestellt
- Unvergleichliche Sicherheit
- Elektronisches Pumpensystem, zur Einstellung deinen spezifischen Gliedmaßen-Okklusionsdruck (LOP)
- Weitere Sicherheitsfunktionen wie zum Beispiel das Abschalten des Systems bei zu stark aufgepumpter Manschette
Scope of delivery

Standard Package:
1 Pumpe, 6 Manschetten (jede Größe einmal), Koffer, Aufbewahrungsnetz, App)

Elite Package:
2 Pumpen, 6 Manschetten (jede Größe einmal), Koffer, Aufbewahrungsnetz, App)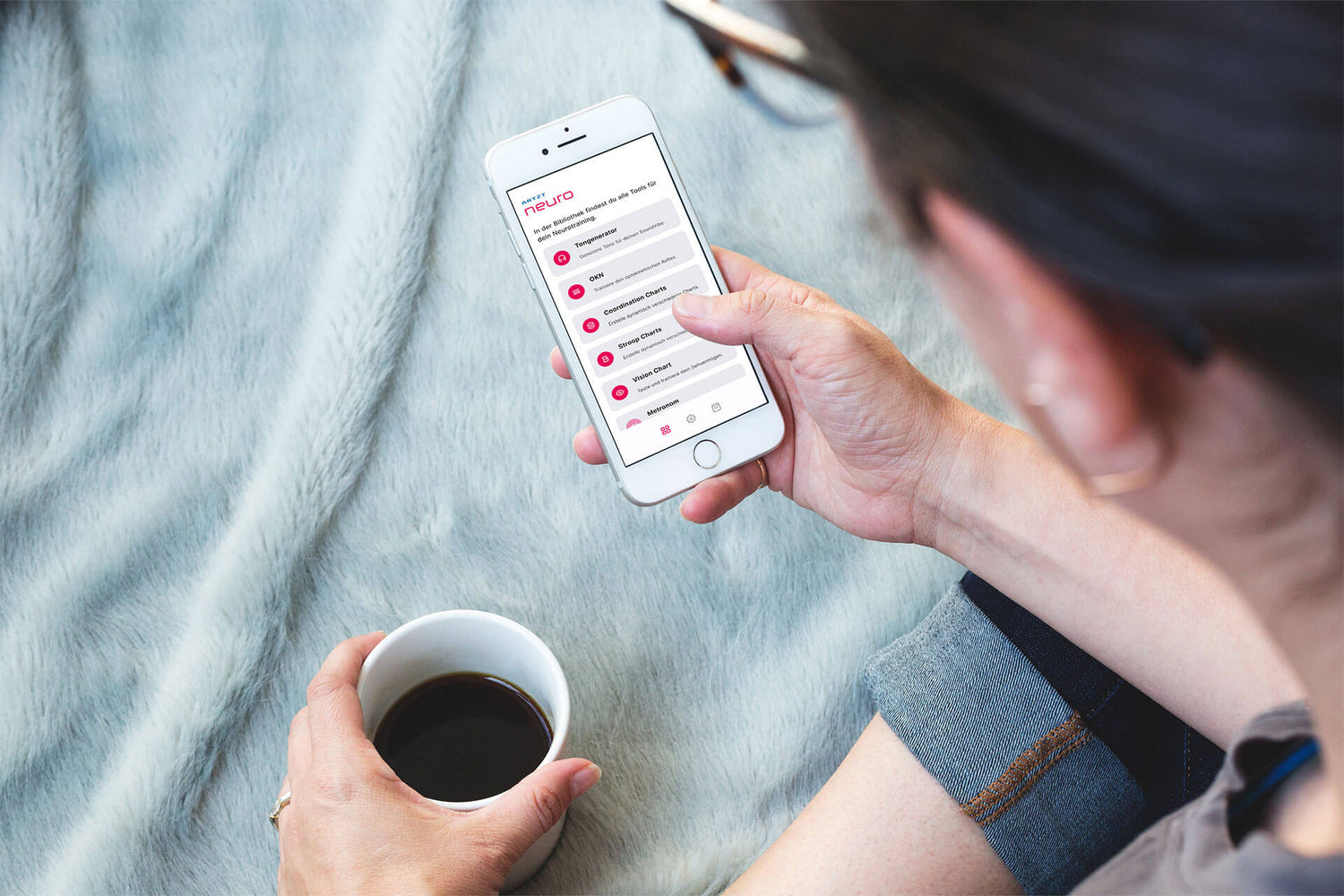 GET THE APP
The neurally by ARTZT app was specially developed for neurotrainers. Here you will find all the digital tools you need for regular exercises with your clients.
MORE INFO
NEUROATHLETICS EXPLAINED QUICKLY
What it does, what it can do. Watch the video for a brief explanation of what neuroathletics is.
SUSTAINABLY THOUGHT
ARTZT neuro is one of our newest brands. You could previously find the range at the quality brand ARTZT vitality.

In order to act sustainably and to continue to use existing packaging and instructions, it may well happen that a neuro product still bears its original ARTZT vitality label.

However, you can be sure that this does not cause any disadvantage. These are the same high-quality products in the usual quality.